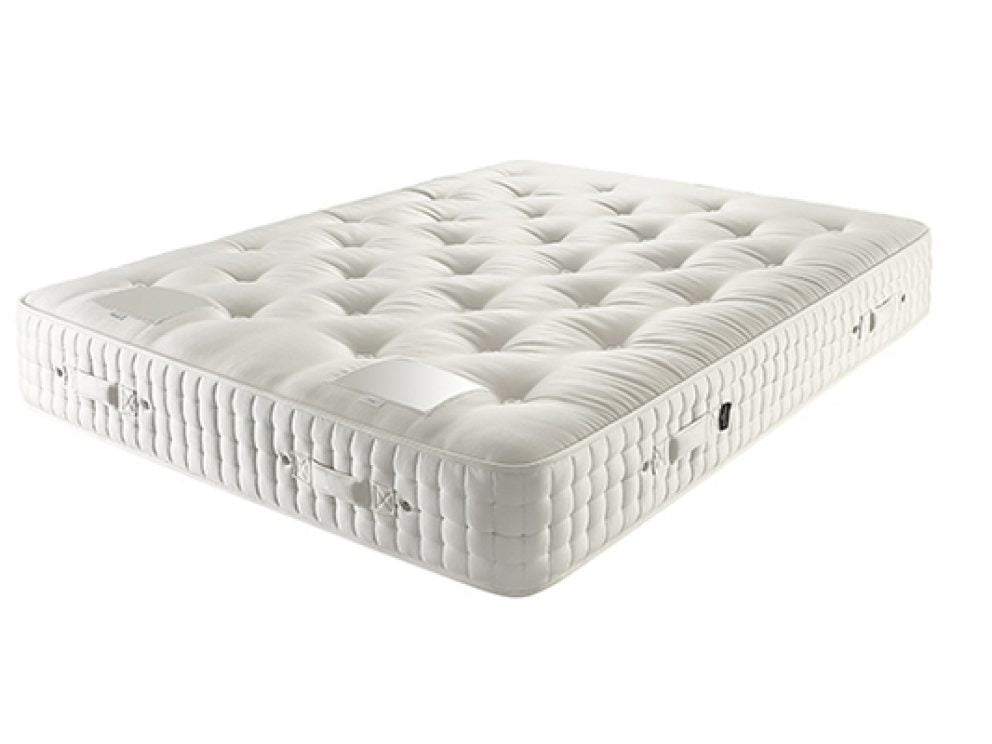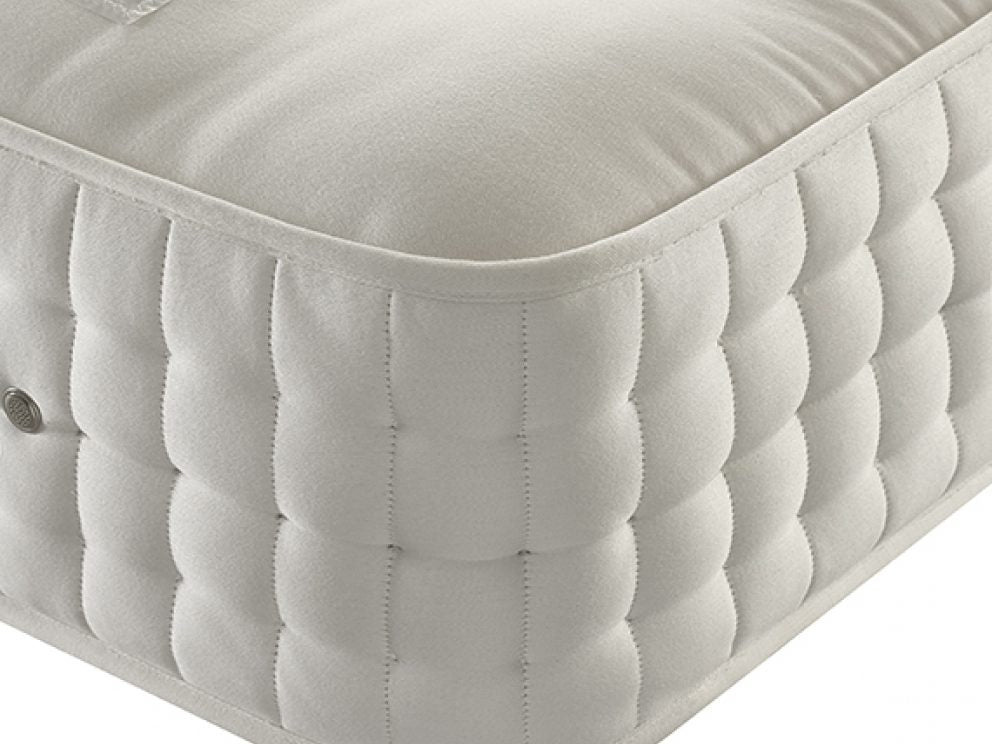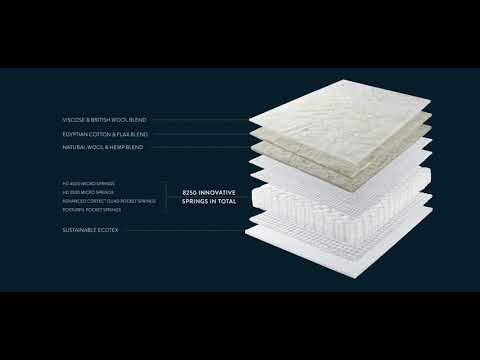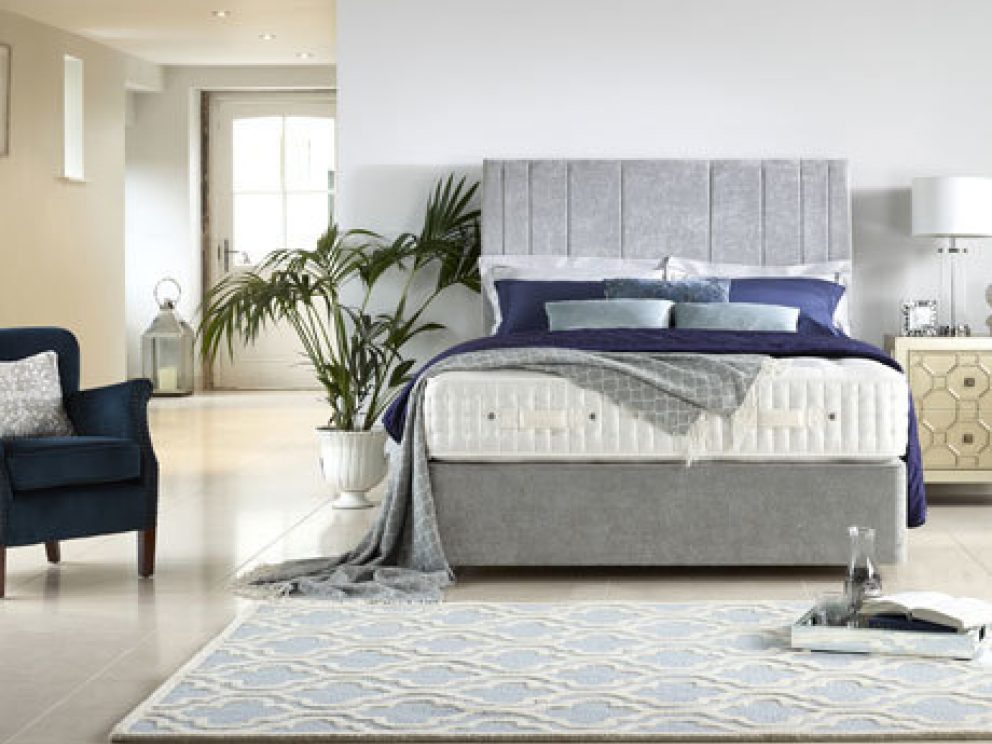 Harrison Spink's Bespoke TF 8250 Mattress
Regular price
£899.00
/
Tax included.
Shipping
calculated at checkout.
---
In stock, ready to ship

Inventory on the way
Introducing the Harrison Spink's Bespoke TF 8250 Mattress: Your Gateway to Supreme Comfort
Are you ready to experience the pinnacle of sleep luxury? Say hello to the Harrison Spink's Bespoke TF 8250 mattress, a masterpiece of comfort and craftsmanship designed to elevate your sleeping experience. Crafted with meticulous attention to detail and an unwavering commitment to quality, the Bespoke TF 8250 mattress offers you a passport to serene nights and rejuvenating slumber.
At the core of this exceptional mattress lies the fusion of innovative springs and exquisite materials. The Bespoke TF 8250 mattress is ingeniously designed with 8250 innovative springs, each serving a unique purpose to provide you with the ultimate in support and comfort. It includes recyclable advanced Cortec™ Quad pocket springs, pressure-relieving HD 4000 and HD 2500 micro springs, and Posturfil pocket springs for targeted support. These springs ensure that every inch of your body is cradled with precision, helping you achieve the restful sleep you've been yearning for.
But the Bespoke TF 8250 mattress is more than just springs; it's a harmonious blend of carefully curated materials that create a sanctuary of comfort. Featuring a sumptuous blend of blended British wool and viscose, the Bespoke TF 8250 mattress provides a soft, luxurious feel and excellent temperature regulation, ensuring you're comfortable throughout the night. The inclusion of home-grown hemp and flax enhances natural breathability, while crisp cooling Egyptian cotton adds a refreshing touch. Additionally, sustainable Ecotex materials underscore our dedication to a more eco-friendly planet.
A standout feature of the Bespoke TF 8250 mattress is its in-house woven FR chemical-free mattress cover, ensuring that your sleep is not only comfortable but also free from harmful chemicals. We believe in creating choices that prioritize your well-being and contribute to a healthier planet.
The Bespoke TF 8250 mattress is a testament to enduring quality with three rows of side stitching, ensuring that your investment is built to last. To add convenience to your life, this mattress is designed to be turn-free, so you can enjoy uncomplicated maintenance. No more struggling with flipping your mattress; simply relax and indulge in the supreme comfort provided by the Bespoke TF 8250 mattress.
Discover the Harrison Spink's Bespoke TF 8250 mattress and experience sleep like never before. Transform your bedroom into an oasis of luxury where innovation meets tradition, and sustainability meets opulence. Elevate your nights, and let the Bespoke TF 8250 mattress redefine your sleeping experience.
Upgrade to the Harrison Spink's Bespoke TF 8250 mattress and embark on a journey to a more comfortable and sustainable future today. Your dreamy nights await.